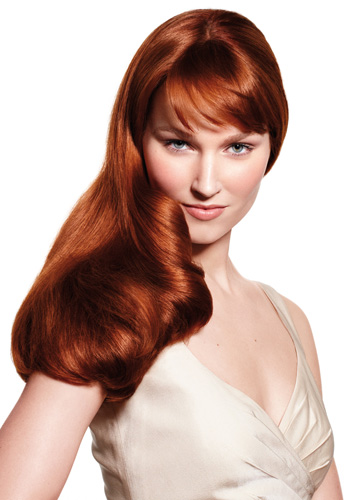 We often ask ourselves this question because we are not sure which product will be the most suitable for our hair. We know that the conditioner softens and detangles, but does it hydrate enough? The mask nourishes in depth, but will it give excessive weight to my hair? The serum says it's great, but exactly what for?
To be able to choose what useWhen and how often, it is best to define well what each hair cosmetic is, what it is for and what its main differences are.
And that is exactly what we are going to tell you here.
What is a conditioner?
After shampoo and lacquer, it is surely the most famous hair care product, although not the most used. The conditioner is a product that gives hair softness and shine, what facilitates your hairstyle, prevents knots, and leaves hair looking healthy. It is used daily, after washing the hair with shampoo and rinse thoroughly. Some conditioners add a plus of care, like volume, plus brightness, hydration, color protection, etc.
• Does daily use of the conditioner oil the hair and make it straight? This is one of the most frequently asked questions and one of the reasons why this product is not usually used daily. But it is a mistake. The problem is not the conditioner, but the way to apply it: the conditioner it is applied from the middle part of the hair towards the ends, never at the root.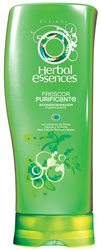 • When do i use it? In principle, whenever you wash your hair, except for the days when you apply a mask. The reason is that the conditioner, in addition to everything told before, exercises a preventive action, protecting the hair from external aggressions that can damage it. It is applied to the hair as we have indicated and rinsed.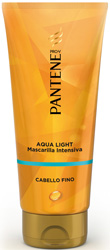 As a rule, always use a small amount of cosmetic and, if you need more, add a little. It is proven that, in general, we apply too much product
What is a hair mask?
It is a cosmetic that provides deep hydration and nutrition to the hair, repairing damaged hair and protecting it from external aggressions.
The mask presents several differences from the conditioner:
contains

greater amount of assets

protect and give strength

to the hair

treat the hair in depth

, so it is important to know what problem our hair has to choose the most appropriate mask for him

Jean Louis David
• How is it used? The mask is also applied from the middle of the hair to the ends, allowing the necessary time to act, which is indicated on the package and is usually around 10 minutes. Then, it is removed by rinsing well. Hair experts recommend never leave the mask on longer than recommended and even less for several hours, as many people do. The reason is that beyond the recommended exposure time the product it will not bring more benefits to the hair On the contrary, it can cause damage: the moisture opens the cuticle and promotes dehydration of the hair, and when the mask dries it leaves traces that make it dirty and make combing difficult.
• When do I use it? If the hair is healthy, a moisturizing and nourishing mask can be applied once a week. If damaged, it can be used two or three times a week as a shock treatment and, once the problem is resolved, maintain its use once a week. The rest of the days conditioner should be applied.
What is a serum?
It is a hair cosmetic with a aqueous base containing a large concentration of assets, so it is used to treat damaged hair in depth. Serums, unlike conditioners and masks, can be applied to dry or wet hair.
• Is it better than a mask? Is different. The serums have been shown very effective for treating frizzy hair, for example, as well as very damaged hair, with split ends, brittle. They also provide greater shine and some protect the hair from the use of heat tools, such as dryers, irons, curling iron. Some serums are also indicated to treat not only the hair, but also the scalp.
• How is it used? As we said, The serum can be applied to both wet and dry hair, so it is useful if we want to reapply it away from home. If it is a question of repairing the hair, it is applied with the fingers basically in the ends of the hair, putting very little amount and applying it lock by lock. In the event that the problem is also in the root of the hair or in the scalp, it is also applied in it.
Choose the most suitable
♥ Pantene Pro-V Aqua Light Mask. Intensive mask for fine hair with a new formula that contains micro-fortifying active ingredients that help strengthen the hair without adding weight or weighing down. € 5.49
♥ Chroma Care by L'Oréal Professionnel. Treating masks to rekindle the color of hair dyed with pigments to enhance the color and apricot oil that conditions, nourishes and softens the hair in five minutes. € 19.90. In hairdressers
♥ Miraculous Recovery Frizz Ease Strengthening Mask by John Frieda. Strengthening mask with an anti-breakage formula that repairs and nourishes the damaged areas of the hair fiber; Contains avocado oil, milk proteins and vitamins A and E (antioxidants), perfect as an intensive cure for dry hair and / or altered by external agents such as sun, dyes, permanent, chemical straightening, fading, chlorine , etc. € 9.19
♥ Okara René Furterer Glitter Sublimator Mask. With natural extract of okara (soybeans), hammamelis, vitamins B5 and E, sunscreens and acidic pH (5.5), this fruity and sweet perfume mask repairs, restructures in depth and brings shine to the dyed hair; in two formats: 100 ml € 17,30 and 200 ml € 30,50. In pharmacies

♥ Elixir Brillance & Soin Urban Care by Jean Louis David. Serum based on silk and vitamin B proteins that with just a few drops repairs, protects and brightens all hair types; It contains an anti-pollution asset that acts as a protective shield against daily aggressions (like all products in the Urban Care line); in limited edition to commemorate the 50th anniversary of the firm. 50 ml € 24. In hairdressers
♥ Sensitive Nature and Life Conditioner. Conditioner BIO without rinsing that hydrates, nourishes and increases the resistance of the hair fiber; with organic cultivation aloe vera (moisturizer), wheat proteins, honey, provitamin B5 and UVA / B sunscreen, without silicones, parabens or dyes. € 4.98
♥ Lift-Up Care Conditionare by Marlis Möller. Conditioner that brings volume and shine to the hair, with cotton extract and volume polymers that produce an effect push off which causes the hair to separate between them and generate a feeling of more volume. 200 ml € 28
♥ Karité and Honey Mask from Le Petit Marseille. Mask for dry and damaged hair that repairs hair and gives it flexibility; It contains shea butter, soothing and nutrient properties thanks to its fatty acids, and honey (antiseptic and antibacterial) that provides softness and nutrition. 300 ml € 4.90
♥ Klorane Quinine Balm. Balm that reinforces the structure of the hair and stimulates its growth, with quinine extract and a complex of B vitamins, is used daily as a conditioner after shampoo since it untangles and strengthens the hair, for weakened hair or between anti-hair loss treatments. 150 ml € 9.50. In pharmacies

♥ Sensi Control Treatment Fluid by Montibel • lo. Soothing and protective serum that treats itching and irritation of the dermosensible scalp; Contains fatty acids and extracts of chamomile, sage and Asian sparkle; Leave no residue, apply and rinse. 125 ml € 13.10. In hairdressers
♥ Bonacure Curl Bounce by Schwarzkopf. Conditioner for curly and wavy hair that moisturizes, detangles and gives flexibility and shine without weighing down; Leave on for 2 to 5 minutes and rinse. € 11.10. In hairdressers
♥ Herbal Essence Purifying Fresh Conditioner. Conditioner with citrus extracts and green tea that provides light hydration and brightens longer thanks to the deep cleaning it provides.
♥ Shine Max Hydrate from Pureology. Serum for dyed hair that softens, smoothes, brightens the hair and maintains the color, with botanical extracts of rose, peppermint and green tea and a strengthening complex of soy, oat and wheat proteins.
♥ Phytokératine. Serum that seals and repairs the ends of the hair, with hyaluronic acid, vegetable keratin, pomegranate extract and ceramides. € 23
♥ Philip B White Truffle Conditioner. Nutritious for very dry or damaged hair, this conditioner contains Italian white truffle oil, of great regenerative power, and extracts of lavender, chamomile, hops, nettle, thyme, lemon balm, marjoram, tea tree oil and oatmeal, among other active ingredients. ; In case of very damaged hair it can be left to act for 5 minutes. In two formats 178 ml € 92 and 60 ml € 34. In exclusive hairdressers
You may also be interested in reading:
Pamper your hair at the hairdresser
Restructure damaged hair with keratin formulated products
Beauty Men: hair as you want, disheveled or in place