We are going on vacation by plane. Fantastic! But the problems begin: What cosmetics can I carry in my bag? And in the suitcase? Invoice? If I don't bill, can I get the lacquer? And the contact lens liquid? It is not cosmetic, but not a medicine either. What can I get on the plane?
The security measures established by the European Union (EU) on the transport of liquids in air travel, they are causing real headaches for travelers, who see their personal autonomy limited, especially for long-term trips in which it is necessary to have a minimum toilet and some drink to combat the dehydration that occurs inside the airplanes. This is especially complicated when traveling with children, especially when many airlines do not currently provide free food and drinks. However, and since the regulations are in force, it is best to try to adapt and see how you can get a complete hand luggage without breaking the law.
The regulations establish that it is only allowed to carry small amounts of liquids in hand luggage that must be in containers (that is, in jars or containers) with a maximum capacity each of 100 milliliters and a total of one liter. To facilitate inspection by airport security personnel, these packaged liquids should be placed in a transparent plastic self-closing bag (in the form of a zip or zip) of about 20 × 20 centimeters, laid back loosely, and its content cannot exceed one liter in total. At the airport all liquids must be presented inside the transparent bag and out of the handbag, and must be placed in the tray provided in the security controls. Only allowed one bag per passenger.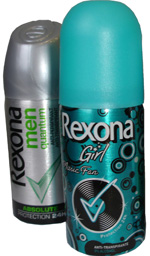 The first thing to keep in mind is that All this refers exclusively to hand luggage traveling in the cabin with the passenger. That is to say, the liquids and substances that are desired can be included in the baggage that is billed and travels in the airplane, always within the law. So there is no problem to have a toilet bag with bath gel, perfume, deodorant and everything desired in containers larger than 100 milliliters if one goes on a trip for several days, provided that it is included in the bag that is billed . Also, once the air controls are passed, you can buy the desired products (drinks, perfumes, creams …) at the airport or inside the plane, which, yes, will be packed in transparent plastic bags if they are not to consume at the moment and that can not be opened to the destination point, including stops if you continue traveling to another EU airport. These liquids do not add to those in the transparent bag and can get on the plane cabin.

They are excluded from this prohibition medicines and baby food to be used during the trip, which must also be presented separately in the security controls, but not in the transparent plastic bag. If the medicine is liquid, it is convenient to have the medical prescription at hand confirming its need for use.
As regards cosmetics, some brands have begun to advertise that their products comply with the new regulations, since their packaging does not exceed 100 milliliters. Some have empty containers to fill them with the desired product. But there are many cosmetics that really have a small amount of product and comply with the regulations. In fact, if we observe facial creams, most do not exceed 60 ml So, if you are not going to take much in your handbag, it may not be necessary to look for a smaller container. However, it should be borne in mind that products must be presented loosely inside the bag, so if we need several things, it is best to look for small containers. There are many perfumes whose bottles contain 30 or 50 ml, something that also happens with roll-on or stick deodorants, and with some cosmetics in travel size. In this sense, it is important to remember that many brands already had before the regulation of cosmetics in small size to precisely not occupy space in the bag or as a sample of their products to be tested by the consumer. In this sense, A good and cheap option is to collect samples that are included in magazines or are given in perfumeries, since they can be very useful.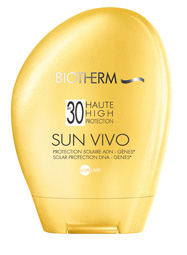 At the moment of truth, it costs less effort than it seems to complete the bag. Of course, from now on you will have to carefully add the milliliters that contain cosmetics.
For more information, consult www.aena.es and 902 404 704
Airplane size cosmetics
√ Colection Escapade Lumière from Bvlgari. Bag with four products in travel size of the Lumière collection: scrub (30 ml), eye contour (5 ml), serum (15 ml) and moisturizing emulsion (30 ml), in limited edition. € 80
√ Rexona Minideodorant spray and roll-on 35 ml, for men, women and teenage girls. € 1.25
√ REN Regime Kits. Kits with a complete line in mini size to try a treatment or take them on a trip, in four formats: dry, sensitive, mixed and normal skin. The latter contains facial cleansing gel (25 ml), day cream (15 ml), exfoliating mask (15 ml), serum (15 ml) and night repair cream (15 ml). € 35
√ Yves Rocher Antibacterial Hand Gel (100 ml) to clean your hands without soap or water anytime, anywhere. € 6
√ Sun Live Face SPF 30 Biotherm (50 ml). High sunscreen for face in fluid gel, not greasy or sticky, quickly absorbed, protects cellular DNA. € 29
√ Montibello Travel Kit. Oxygenating facial cream (Oxygen 50ml), cold gel, draining and relaxing tired legs (Glacil 50 ml) and moisturizing body lotion (Hydrolait 50 ml) in a transparent mini-toiletry bag, free for the purchase of Montibello products.