Surely you know it: the hairstyle of wet effect or wet look It is a classic, thanks, above all, to its great versatility. And it has no age, no gender, no label. Many celebrities choose it to complete their sophisticated red carpet styles, obtaining a sensual and daring result, but always elegant. For example, the top Nieves Alvarez She is a great admirer.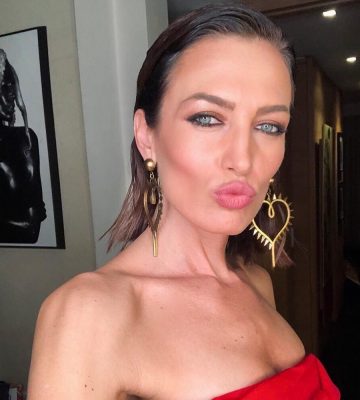 It is also one of the favorite hairstyles of fashion designers, as could be seen in the fashion show Anteprima autumn winter 2020/2021 of Milan Fashion Week. Giovanni Iovino, Global Creative Director of Cotril, was in charge of creating the hairstyle. And the choice makes all the sense in the world: the wet look is simple but effective, so it does not detract from the prominence of the set, but it squanders a great personality.
It is also, a cool hairstyle, perfect for the hot season that's already here. But not only that because, in moments like those we are experiencing, in which we seek speed and comfort, but without giving up looking good, the wet look meets all our expectations.
A hairstyle, endless possibilities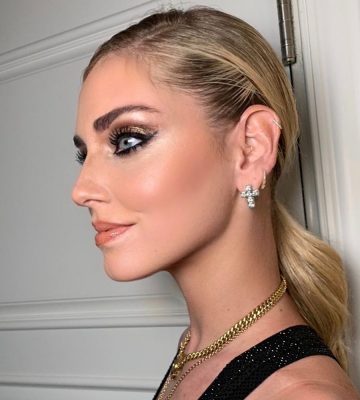 There are many ways to wear a wet look, as many as you can think of. In short manes, the most common is to show it all over the hair, so that a homogeneous effect is seen. However, in longer manes, something that takes a lot is moistening the root zone and leaving the rest of the hair with a dry texture, either combing it smooth or with soft waves. In both cases, another common option is to fix the sides well and leave some volume on the top, as if it were a small toupee, which you can even decorate with shiny accessories.
The wet look looks great, too, with your hair up. For example, with a super polished high or low bun; with a ponytail – also high or low – in which the wet front area is clearly differentiated from the area of ​​the ponytail that is dry, with braids, etc. Trick: If you haven't had time to wash your hair, this option will save you.
Regarding the hair part, there is nothing written here either. Although the most common is to comb all the hair back, without a line, it is just as good whether you do the line in the center or on the side. Everything will depend on the chosen hairstyle and the features of our face. It is precisely because of all the possibilities it offers, which is why it is a hairstyle suitable for everyone.
How do I create my wet look?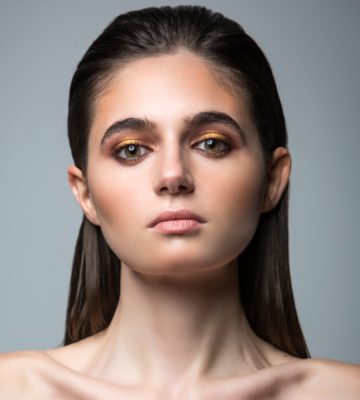 The secret to a good wet look is in using the right products, and there are many to choose from. Since gelsIf you are looking for a shiny and durable finish, waxes, which usually have a more matte effect, or mousses, with which you will obtain a more subtle and less rigid finish. In addition, to add an extra shine and that the hairstyle lasts even longer, you can not miss a last touch of lacquer or, directly, glitter spray.
If you find it difficult to get the sides to stick together, you can always use the hairpins, whether they are the same color as your hair, to hide them, or colored, for a more striking finish.
When it comes to styling, Avoid using too much product so that the hair does not look too loaded or even dirty. It is best to start little by little, and add until you get the desired result. Apply it with your fingers, and then just distribute the product and shape it with a comb.
In the tutorial video of ghd I leave you below you will see a very easy way to get a wet look, with a fantastic result. I hope you like it!
You may also like…