If you love wavy mane but you get lost among so many different styles, this entry is for you. And we will explain what are the four types of basic waves with which you can create any look. A party? A hangout with friends? A work meeting? You are about to discover that there is a perfect wave for every occasion.
To help you get them at home, we have chosen video tutorials from the firm ghd in which you will see each technique step by step and clearly. In all of them the hair straightener is used to work the waves, but remember that you can also use a curling iron or brush and dryer.
1. Surferas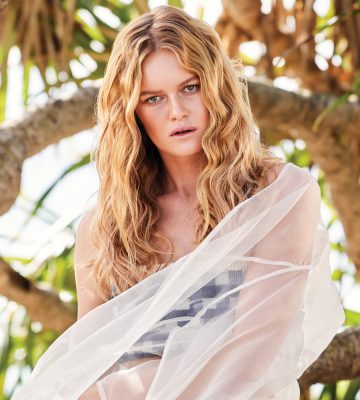 The surf waves, also calls beach waves, are those that mimic the effect of seawater on the hair. As you know, the salt water makes the hair adopt a gentle curl – even in the smoothest hair – as well as a somewhat sandy texture. When we work the surf waves at home, we look for precisely that same effect: a casual hair, with body, texture and matte finish.
There is a more urban version, which is usually seen outside the summer. In this case, the same relaxed and "little worked" effect is sought, but with a more natural texture. It is a style that looks especially good in midi hair.
When creating surf waves, alternate the direction of the tufts to achieve a more casual effect. Mind you, in the front make sure the strands are moving away from the face. When we create this style of waves, the ends of the hair are left flat.
2. Hollywood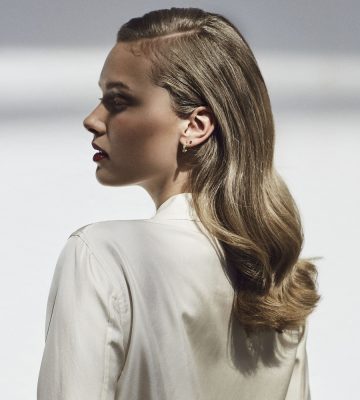 Inspired by the most important red carpets of all time, the Hollywood waves distill sophistication and sensuality. They are wide and deep waves, with a polished, soft and shiny finish. They are also known as Waves to the water.
You can get variations in the look by making the waves more or less deep, and, also, working them all over the hair or only from medium to tip. This technique is somewhat more elaborate, especially if we want the waves to endure. That is why it is important that you have patience when working and that you help yourself with a good fixing product.
In this case the iron is placed horizontally to work each strand, always in the same direction. When finished, we will gently brush the hair to give softness to the waves.
3. Soft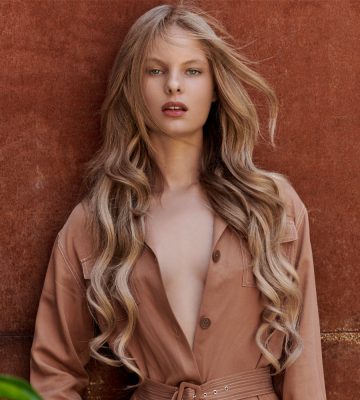 As you can imagine, it is a smooth mane – or almost smooth – to which we give some gesture. In this case, the waves are much less defined and work in the area of ​​means to ends. It is a style that works perfectly on any occasion, from the office to Christmas parties.
To create them, you have to start preparing a smooth base. Then, work the strands with the iron on opposite direction to the face, always in the same direction. Unlike the previous case, The iron is placed in an upright position. Of course, the brush is also used to smooth the final result.
4. With volume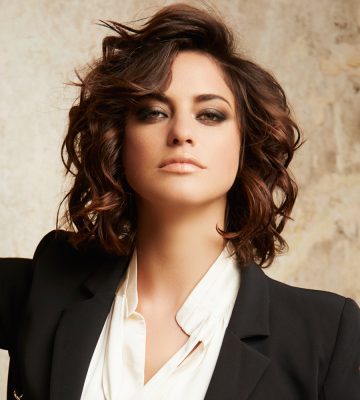 Here, the waves get closer to the curl, since they are more closed and defined than in the previous case. In addition, they start working from the root, providing a lot of volume and density sensation. The undulation usually extends to the bangs, if any.
To achieve these waves, we must create a base with volume, working the root with a dryer and / or with a root volumizer. The iron is placed horizontally and always directed in the same direction, towards the face. Use your fingers to finish adding texture and volume to the hair.
Some tips to create your waves
Never use irons or curling iron if you have wet hair. It must be completely dry so that it is not damaged.
Use a capillary thermal protector before using any heat tool, even the dryer.
Apply a specific product for curls or waves before working them, to get a good base and, at the same time, make the result more lasting. This is especially important if you have very straight hair.
Whether you use an iron or a curling iron, don't release the lock too soon. You must wait a few seconds – they tend to be about 5 seconds, but it will depend on the temperature you are applying – so that the wave is well marked and lasts much longer.
It is also important that don't take very thick strands, since you will not be able to work them properly.
Once the wave is created, let it cool before continuing to work it. That is, if you want to comb the wave with a brush to open it and make it more current, wait first to cool it so that the result is as expected. In the event that a wave has not been as you wanted, it is also advisable to wait a bit before returning to work.
Finally, it is inevitable that the waves will gain weight and lose definition over time, but if you want them to endure as much time as possible, two tips: use fixation and keep your hands away from the hair!
You may also like