My legs weigh and tingle! What I can do?
It is a problem that increases with age and although there is a genetic predisposition to suffer it, there are several factors that contribute to its development such as pregnancy, hormonal treatments, chronic constipation, among others. The feeling of swelling and heavy legs is further aggravated when you have a sedentary job or where you have to stand a long time.
Some tips that will relieve you
Although venous insufficiency is a disease that does not have curative treatment, its evolution can be slowed down or its complications prevented with some general measures.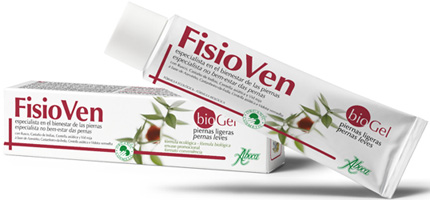 Eat evenly: In addition to contributing to the proper functioning of the entire body you will avoid overweight that directly affects your legs.
Locker room: Avoid uncomfortable shoes and tight clothes that make your circulation difficult. Use elastic compression stockings of 40 to 70 mm of mercury.

Move your legs: walk briskly for 30 minutes a day or start a constant physical activity (swimming, cycling or also oriental physical exercise such as yoga, Tai Chi or the Qi Gong). They are some of the most recommended sports to lighten and refine the legs.
At home: Sleep with your legs elevated, adjusting the height of the pillow until you get a position that is comfortable for you.
The cosmetics that help you
Massage with cold gels produces immediate relief and a quick feeling of wellbeing to your legs. They are products that include very beneficial active ingredients with antioxidant and anti-inflammatory properties, and reduce edema because they decrease capillary permeability. The daily application of these products helps to make your legs feel lighter and more relaxed at the end of the day. Apply them by ascending massages from the ankles to the knee. Spend a few minutes on this self-massage done in the morning and at night by printing a slight pressure with the palms of the hands upwards.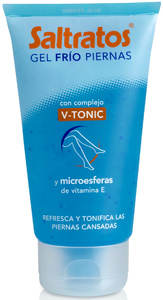 • Frigimince de Thalgo. Spray with immediate cooling effect that decongests tissues and brings lightness to tired legs, indicated to combat fluid retention; contains enteromorpha compresssa, an algae that activates blood circulation; golden chamomile, anti-edematous and reducing action, and a refreshing complex that contains menthol, camphor and alcohol. 150ml € 41.70. In spas and beauty centers
• Fisioven Biogel de Aboca. Organic cosmetic that relieves heaviness of legs and promotes return circulation; It contains essential oil of mint (refreshing), rusco, horse chestnut, Asian twinkle and red vine, all of them active that stimulate circulation. 100ml € 13.40. In pharmacies
• Light legs of Puressentiel. Lotion spray with 17 essential oils decongestants, draining toning that relieves the feeling of heaviness and stimulates the return circulation; It can be applied over the socks. 19.95. In pharmacies and parapharmacies

• Saltrato Cold Gel Legs from Viñas Laboratories. Cold effect gel that relieves tired legs instantly, contains a complex of essential oils that decongests, soothes and tones the legs. 150ml € 12.61. In pharmacies
• Mama Mio Lucky Legs. Treatment for tired legs that refreshes and relieves immediately, contains essential oils of lemon (toning), lavandin (anti-inflammatory, calming), cypress (decongestant, vasoconstrictor) and menthol (refreshing), as well as spearmint (refreshing, toning and vasoconstrictor), aloe vera (moisturizing) and chamomile (soothing, tonic), among other active ingredients. 100ml € 24.
• Decongestive Cool Gel Cream from Montibello Cold-effect gel cream that relieves and tones tired legs with fluid retention; It stimulates blood and lymphatic circulation. 200ml € 37. In beauty centers