We love long hair full of body and movement. And especially in summer, when everything becomes a little more … "wild". Therefore, Today we bring you some tips and product recommendations that will help you show off your fabulous curls and waves, in the simplest way. Let go of those manes!
Specific care for your curls and waves
Curly or wavy hair requires specific care to make it look truly beautiful. And is that this type of hair tends to dry out and consequently break much faster. Also, factors such as humidity make it difficult to style and add more volume than desired. However, we are going to tell you everything you need to know to have your curls and waves under control.
At the time of washing it
As I was saying, the main problem with curly or wavy hair is the lack of hydration, which causes it to curl more. Therefore, you should stay away from products that contain sulfates, since they dry out a lot. Also, in your care routine you can not miss a conditioner or, even better, an intensive mask.
The experts of Panthene point out that this type of hair requires more time to nourish itself in depth, so You should avoid the laziness of waiting 5-10 minutes before clarifying it. Take advantage of that time to style it, always starting at the ends and going up to the roots, and preferably with a wide-bristled brush.
Regarding the washing frequency, the Llongueras Artistic Team recommends, if we have a fine curl, wash it approximately every two days so that it does not lose its elasticity. On the other hand, if it is greasy, it suggests washing it once a week or when it feels dirty. Also, advises avoiding cold water for the final rinse, since it fills the cuticle and hardens it, which causes the hair to tend to straighten.
When you dry it
Since Llongueras highlight the importance of removing moisture in the correct way. To do this, dry the hair in the shower and with the head down, pressing the ends and moving the hair to the root zone to keep the curl defined. Instead, if you rub it with the towel it will lose its shape and become tangled.
When you get out of the shower, don't wrap your hair in the towel, as this will also make it curl. Simply place the towel on your shoulders and even better if it's a microfiber towel or a T-shirt.
On the use of heat tools, in Pantene recommend the use of diffuser in those cases in which the curl is poorly defined and difficult to control. Do it upside down, at a low power, but with the heat at maximum. If necessary, you can also use tweezers to define the occasional lock. In the case of manes with defined curls, it is better to use some styling product and let it air dry.
And to finish?
Once the curls are dry and defined, avoid touching them. Playing with them will destroy their shape. In addition, as they affirm from Llongueras, the fingers can remove the natural moisturizing oils that the hair has or, on the contrary, add more, making it look greasy or too dry.
And if you want to collect your hair, either because of the heat or to change your look, you can braid yourself. It is a very beautiful hairstyle that does not require the use of heat tools and, in addition, it will not crush your curls and waves.
Some product recommendations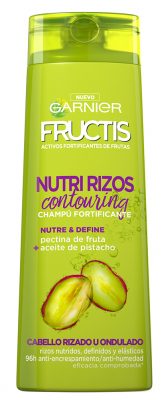 Fructis Nutri Curl Contouring Shampoo, of Fructis. Cleans, hydrates and strengthens, thanks to lemon protein and vitamins B3 and B5, without weighing or greasing. Thus, it provides defined and elastic curls, even with moisture.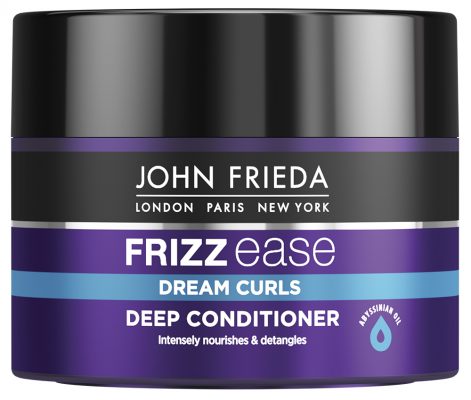 Frizz Ease Dream Curls Deep Hydration Mask, of John Frieda. A hydrating treatment that defines and nourishes drier hair, providing manageability, softness, shine and frizz control. Your price: € 9.10 / 250ml.

Nutritious Foam, of Panthene. Tame your curls with this lightweight mousse that ensures long curls without a stiff effect. Provides hydration and shine, for a defined and lasting look. Your price: € 3.99

Hair.Resort Spray, of Kevin.Murphy. If you are looking for a sensual beachy wave finish, this oil-free texturizer will help you achieve it easily. Its formula, with natural ingredients, provides a soft hold for a very natural result.

Ocean, of Cotril. Another product that we recommend to show off your surf. Contains Dead Sea salts and trace elements, an ideal combination to create natural waves and movements, providing body and definition. Your price: € 16.80
You may also like…