The month of December is undoubtedly one of the busiest of the year. Our agendas are filled with lunch, dinner and reunions. And, of course, we want to keep up and shine like never before. To be the queen of company meals, leave your family with your mouth open on Christmas Eve and receive 2019 in style, we bring you eight proposals for Christmas hairstyles that will make you succeed, yes or yes.
1. Top knot
Since the signature Fendi he chose it as a look for his parade in the Milan Fashion Week, the high bun or in English, top knot, has been one of the most acclaimed hairstyles. It is comfortable, very easy to perform and, above all, versatile. To achieve a relaxed effect, try to leave some loose strands with your fingers. On the other hand, if what you want is a glamorous look, use the comb and a good hairspray to fix the hairstyle well so that no hair can escape. It will look great if you combine it with colorful earrings and bold makeup.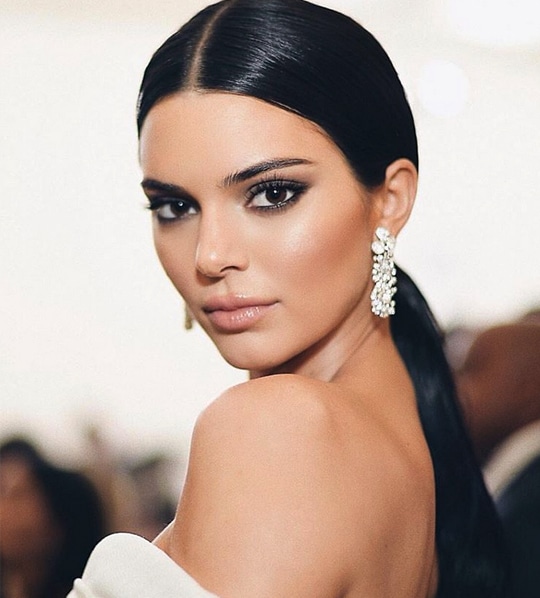 2. Low and polished pigtail
An elegant and sophisticated look. Patrick Phelippeau, brand director Jean Louis David, ensures that the low ponytail favors all types of faces incredibly, in addition to providing a different touch to any style. In the case of XXL hair, the result is even more spectacular. To truly go in fashion, the line must go in the middle and the texture must be as polished as possible. If you want to give it a more casual look, the stylist recommends doing the queue with your hands. But if you are looking for an intermediate option, try using the plates only on the tips. The effect is fabulous.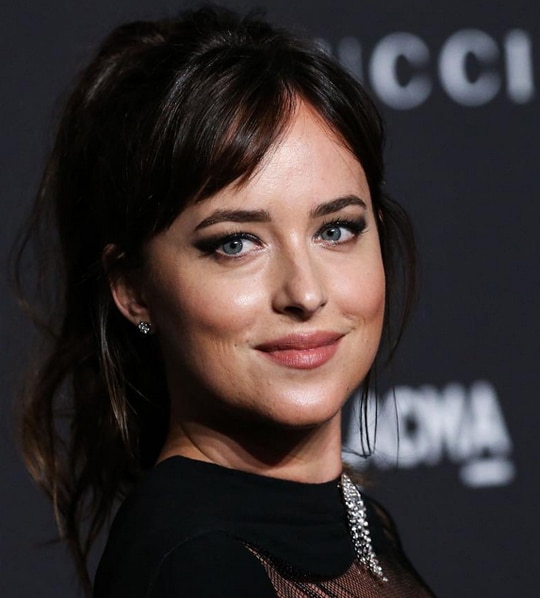 3. Picked up with bangs
As you know, we are unconditional fans of bangs. But we are not the only ones! Therefore, combining the bangs with a simple pickup this Christmas will be a guaranteed success. Whether with a bun or a ponytail, the bangs will frame the face and harmonize the features. Thus, it is especially suitable in elongated or rectangular faces, although it is good in almost all cases. As it explains Patrick Phelippeau, "The curtain bangs are the most common and the one that usually favors all hair types, while the straight and bulging is better for thick hair". The stylist recommends combing the bangs with a dryer and a round brush, to achieve a natural volume.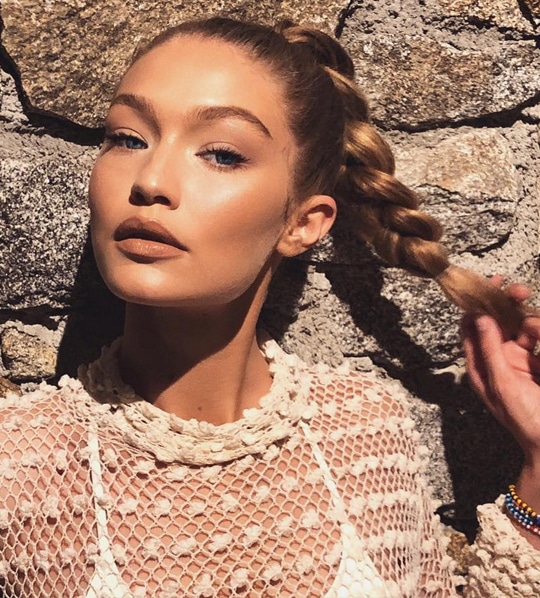 4. High braid
The braids You can not miss any celebration worth its salt. Of course, to go to the last, you must take it high and the longer, the better. If you don't have very long hair, you can always use extensions. In addition, this is a perfect option to control very abundant hair and fill them with style. As in the case of top knot, accessories, makeup and styling will play a fundamental role in defining your style. Contrary to what you might think, this look will provide you with pure sophistication.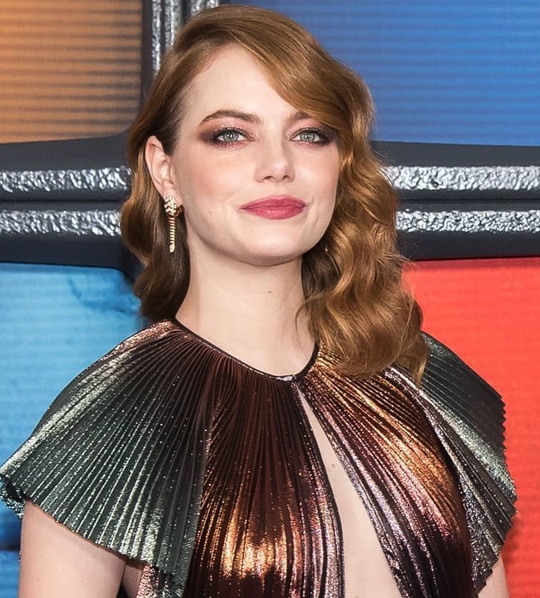 5. Old Hollywood
Many women prefer to show off their hair. In this case, the waves They are the star hairstyle of the celebrations. If you are looking for a sophisticated finish, in Salerm Cosmetics bet on some water waves, so that you feel like a Hollywood star of the 50s. To get them, use a pair of tongs – or irons – and you see curling hair sections, always in the same direction. When finished, apply a little lacquer and gently comb them. If you have long hair, you can also try comb it all to the side. This hairstyle combines with all kinds of dresses, especially with those that have an asymmetrical neckline, and with all kinds of faces.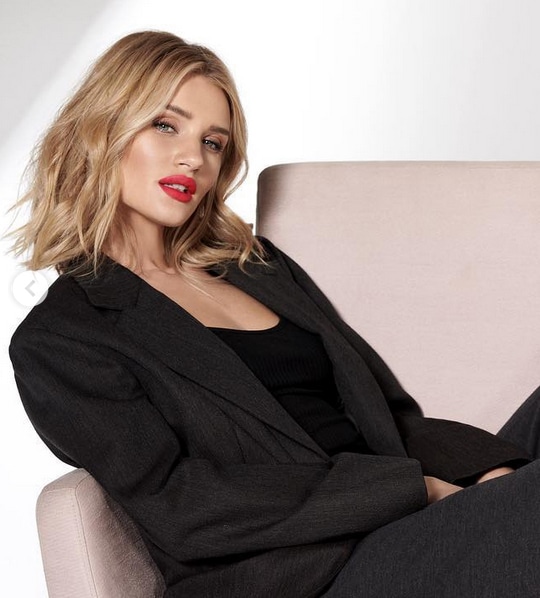 6. Messy Hair
If you like them waves, but you are looking for one more effect casual, rocker and rebel, this is your hairstyle. It looks especially good in medium lengths and bob cuts, since it gives them a lot of movement and volume. To achieve this effect, dry the hair upside down, choose a suitable mousse and use the plates to create the waves, this time alternating the direction. The experts of Salerm recommend combing the upper part of the hair with a comb to add body. For a super natural finish, slightly brush your hair with your fingers. The effect effortless He also has his technique!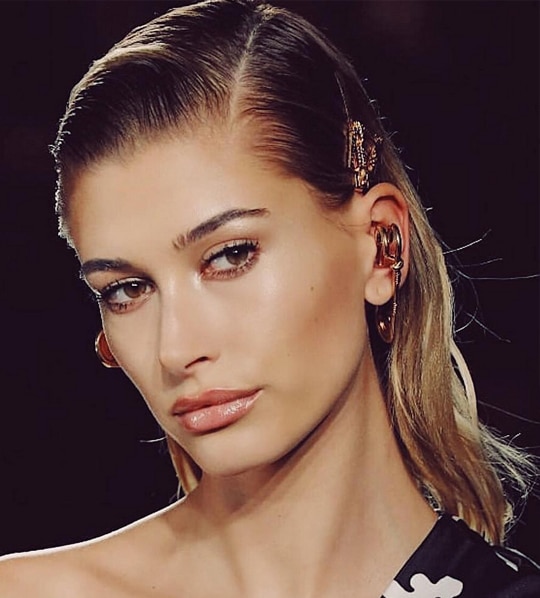 7. Wet Look
There is much talk about wet effect Every time a special event comes, but very few dare. If you have doubts about how it will look, try it one day at home, maybe you will be surprised! This hairstyle is very, very good with very short cuts, such as a short bob or a pixie, sticking the hair well to the head to enhance the structure. In longer mane, an intermediate option is to combine the wet effect on the roots and the top, with dry media and tips. Use a strong fixing gel and make sure the finish is very shiny. To mark the hairstyle use a comb or even fingers.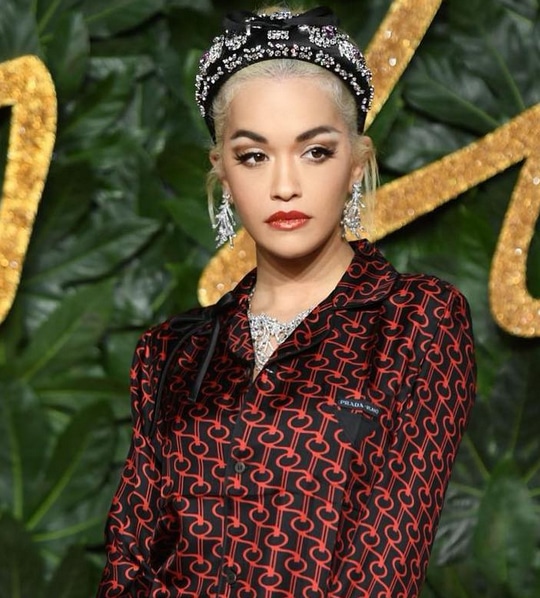 8. Accessories
An easy and effective way to turn any hairstyle into a party look is to use accessories. It does not have to be a headband as striking as that of Rita prays In the picture, although it is fabulous. They also serve forks and pins metallic, glitter or with varied shapes. This trend can be combined with any of the other hairstyles that we propose, so dare to play! If you do not have any accessories at hand, and you opt for a collected pigtail or braid type, you can always cover the rubber using a lock of your own hair.
You may also like