Celebrating that we are in love doesn't have to be expensive. There are many economic proposals, Even free!, which can make this a very special day and remembered for years. Although in our society, hygiene has become an increasingly unipersonal act, there are daily cleaning practices that, carried out among people who love each other, can help demonstrate mutual affection, strengthen affection and even stimulate sensuality.
Body care is an intimate act that does not have to be done alone. Historically, humans, as good tribal primates, have established strong emotional relationships based on the cleanliness of other family members or the clan, such as children, parents and, especially, the couple. Today it has become common practice to give the couple, and give away, a weekend of relaxation in a spa or spa. Water, massages, shared leisure hours, favor the love relationship. But it is not necessary to go to a spa to show affection: also the home itself and everyday practices can promote this relaxation and intimacy.
In addition to the classic and cinematic couple shower, there are grooming practices that can be very comforting. Only a few years ago it was customary for a family to realize each other, but today we have almost neglected them or are limited to the care of the youngest children. A good example is the washing of the hair or the arrangement of the feet. It is not necessary to go to the hairdresser to enjoy a head massage or a good pedicure. It may not be so "professional" at home, but it may have other advantages. The Kama Sutra, surely the most cited and read sex book, frequently refers to the application of shampoo, since washing the head is considered a good erotic game. Just remember the scene in which Robert Redford washes Meryl Streep's hair in Memories of Africa! In fact, some people say that the word «massage» comes from the French «masser»(Wash the hair) and not from the Greek«massein»(Knead) or Arabic«mash»(Press gently), cited as possible origins of this word.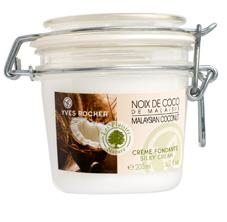 Also the feet are undoubted erotic points in which all our organs are reflected, according to the reflexology, and whose cleaning and massage provides relief, relaxation and pleasure. But there are many other options: shave our man, do a hand massage with a good cream, share a bath with essences, apply perfume …
People have a vital need for physical contact, which within a couple should not be reduced exclusively to sexual contact. The tactile contact, and it is worth the redundancy, has a proven healing effect and is the basis of massage, a practice carried out for thousands of years by countless cultures to relieve physical, mental and spiritual ailments.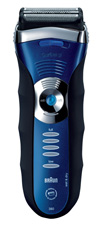 In a couple, «good contact cultivates friendship and increases warmth»Says sex therapist Anne Hooper in her book« Sexual contacts and caresses »(Javier Vergara, 1997). Y "letting the couple wash your hair – and then changing the turn – is a wonderful way to connect emotionally and show real interest in the other's well-being»Said Mona Behan and Susan Elisabeth Davis, authors of the Body Care Manual of The Body Shop (Grijalbo, 2004). Something that is part of personal hygiene, since the concept of hygiene is much broader and more important than washing your face and brushing your teeth. To feel clean and comfortable in your own skin, you have to take care of the body, eliminate what is left over and damages, repair it, keep it in shape and pamper it. Applying a body cream, exfoliating a back or lathering a body is much more pleasant if done in a duet, especially if you know how to take advantage of all the sensual potential of aromas, textures and possibilities offered by cosmetics.
Get the most out of it


Surely at home you have a whole arsenal of products to turn Valentine into an unforgettable day. But just in case you need ideas, we offer you some:
. Noix de Coco Plaisirs Nature from Yves Rocher. Body cream with the intense, subtle and sensual aroma of Malaysian coconut. € 13. For sale in Yves Rocher stores, by phone 902 20 20 44 and on the website
. Shampoo Increases the Volume of Herbal Essences. With white nectarine and pink coral flowers, it produces abundant foam and gives hair volume. € 3.65
. Braun Series 3. Electric shaver for men with tilting head. € 149.99
. Philips Sensual Warm Massager. With four vibration modes, it warms up in five minutes. To be used in sensitive areas and massage points. Water resistant, it can be used in the shower as well as with massage oils and lubricants. € 99. The range of Philips Sensual Massagers is available in large areas (Carrefour, El Corte Inglés and Media Markt), in select erotic stores and on the web www.placerenpareja.com
. Oil Oil shower gel pH5 by Eucerin. Shower gel that cleanses and nourishes sensitive and dry skin, preserves the acid mantle of the skin and compensates for the loss of lipids. 200 ml € 7. In pharmacies and parapharmacies